Dr. Eric Michaels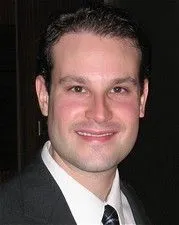 Dr. Eric Michaels
Dr. Michaels graduated from Buffalo University School of Dental Medicine in 2003. Following dental school, Dr. Michaels completed a general practice residency at Buffalo General Hospital. He then returned home to Long Island to practice dentistry. His calm and soothing chairside manner have left patients of all ages happy, and his professional skills have left smiles healthier and brighter.
Dr. Michaels keeps up to date with the latest techniques in dentistry, ensuring that his patients receive the most comprehensive and advanced dental care. He is proficient in all phases of dentistry including bondings, veneers, root canals, crown and bridge, dentures, extractions, and implant restorations.
He strives to always provide the best for his patients.